Soul Comes to Portola
Very proud to include special guest artist Margret Wrights with the Soul Persuaders performance at this year's Portola Concerts in the Park, July 29, 2016. Margret grew up in Portola and her father built and was pastor of the Starlight Missionary Baptist Church in Quincy, CA - also in Plumas County, California. We are going to fire it up with Margret with some super fine R&B, Soul, Motown, Funk and Blues. 7-10pm.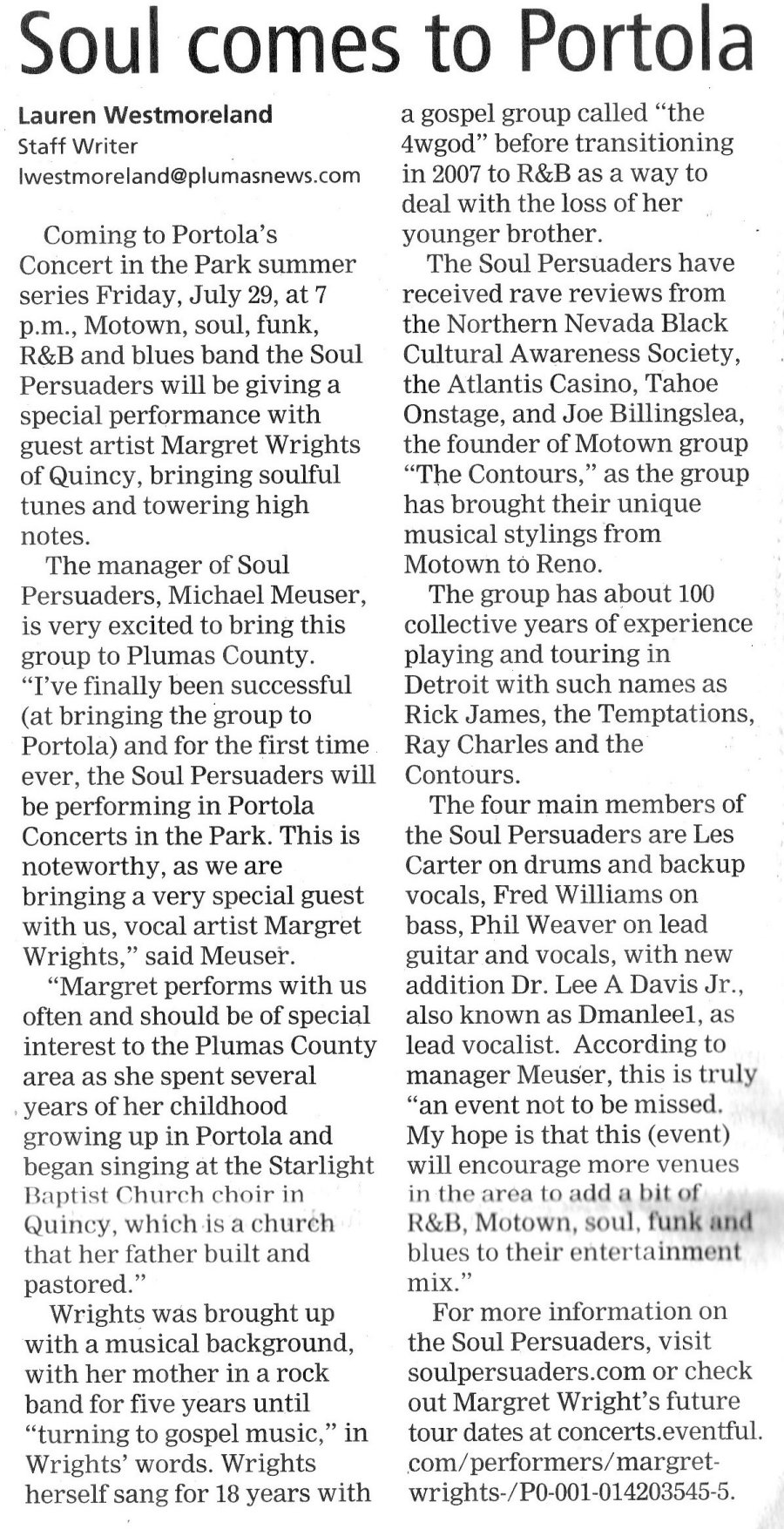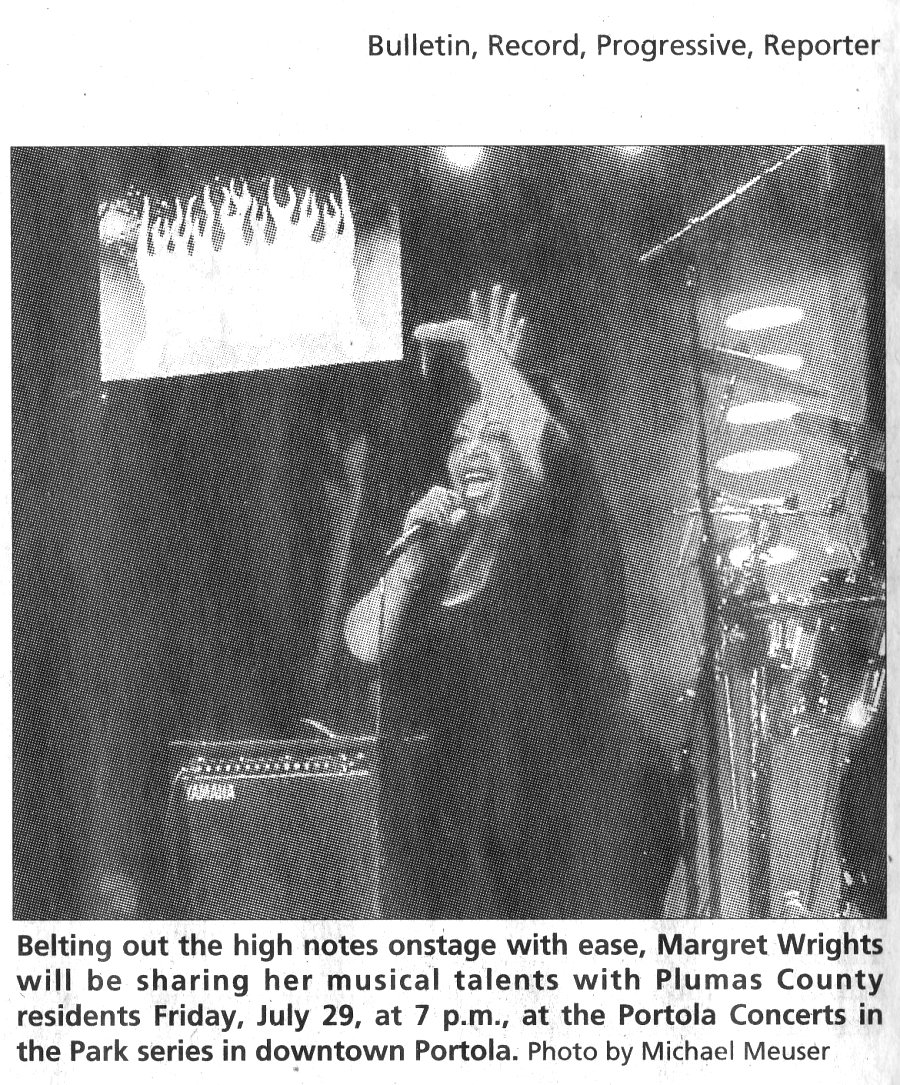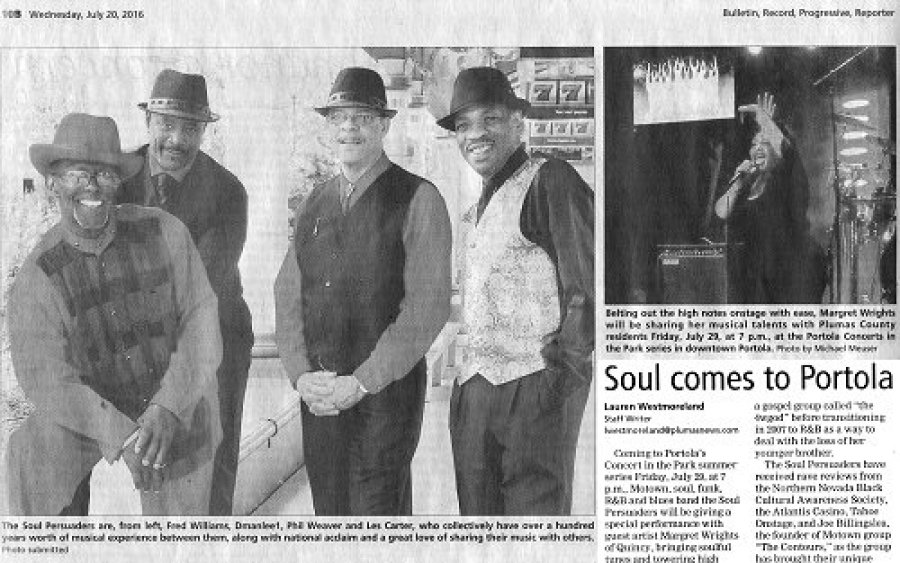 P.S. Check out the Soul Persuaders' full biographies here.