BIOGRAPHIES
Over a century of musical and entertainment experience. That's the sum of the band's extensive professional work. The Soul Persuaders band is a true partnership in every sense of the word. Note that there is no interview here yet, but hope to have a new one soon. Also, as with many true professionals, these guys are humble. There is more than what is said here for sure.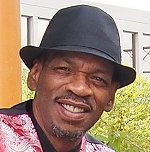 As teenagers in Detroit, home of Motown, Les Carter (drums & backup vocals) and Fred Williams (bass) formed the Supersonics. It was a nine piece band managed by Fred's father. They played all of the Motown hits as they were released. Once they performed for a birthday party at the home of Motown founder, Berry Gordy. From 1979 through 1985 Les toured and recorded with the funk band Shotgun. During this time the band was under contract to MCA and produced six albums. Les also toured with Rick James and performed with other bands including GQ, Foxy and many more. Les and Fred together toured and recorded with Carl Carlton.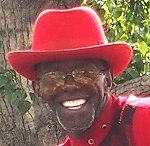 Fred Also has extensive professional experience. After moving on from the Supersonics he performed with the Robert Penn Blues Band for five years. The next 11 years Fred played and toured worldwide with the Contours, one of Motown's earliest R&B groups. The Contours first hit "Do You Love Me," became a million-selling single that became a major hit all over again in 1988. Fred also worked in the studio on recordings with the Temptations, the Four Tops and Ray Charles. He toured Japan, Hong Kong, South Korea and the Philippines with the Detroit International Community Band.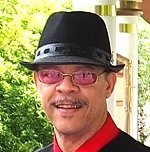 Phil Weaver (lead guitar and vocals) taught himself guitar theory and technique beginning at age six. His formal music education includes: Jazz ensemble study at the Henry Ford High School, music theory at Marygrove College and studies at the New England Conservatory. As a member of Counterplay he toured and played with over 40 National artists including the Miracles, the Drifters, Gene Chandler, the Four Tops, Little Anthony and the Imperials, Freida Payne, the Flamingos, Sonny Geraci, Lesley Gore, the Marvelettes, Sonny Turner's Platters, the Dramatics and Dennis Edward's Temptation Review. Phil, like Fred, played and toured with the Contours for ten years.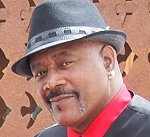 Lee A Davis Jr. was born in Watts California, later moved to Compton California at the age of 8. He has always had a love of music and singing from a very early age, singing in glee club, and choir. Influences include Barry White, Dramatics, The Whispers just to name a few. Lee was also an officer for The LAPD, singing while on the force. Tim Holt introduced Lee to the band and Haas, a popular KJ at the Point, made sure the light was on when Lee was delighting the crowd there. The rest well , we will see what happens from here with the newest member of the Soul Persuaders.