Best Band of 2016
Awarded by
Advocates To End Domestic Violence
Taste of Downtown Carson City Benefit
We are so very proud of this award! Thank you Terri and all the staff at Advocates to End Domestic Violence for having us. Wonderful to be part of this great event for a very worthwhile cause.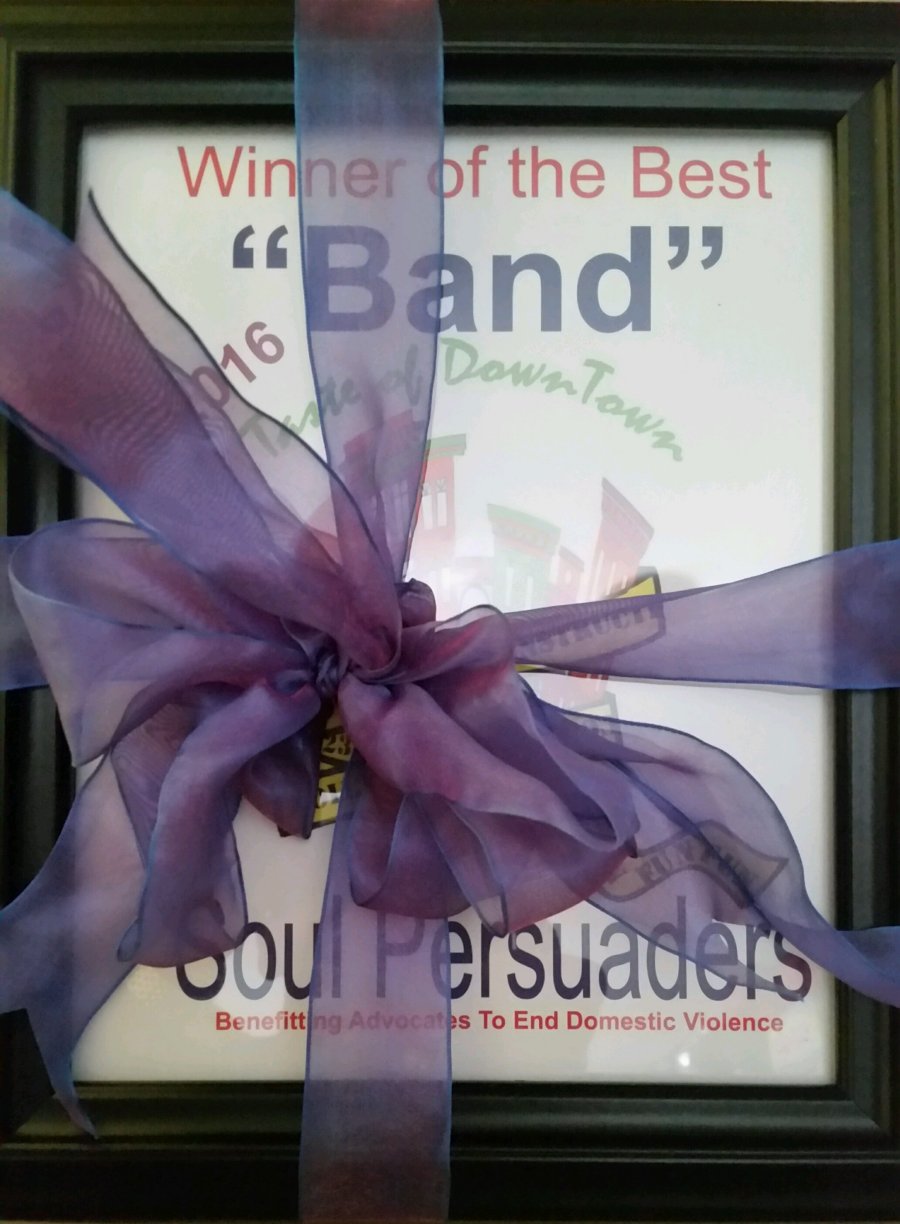 P.S. Check out the Soul Persuaders' full biographies here.